Chris Bennett was born and raised near Schenectady, New York (near the eastern end of the Mohawk River Valley in east central New York – it wasn't Upstate New York to him!). He earned a BS degree in Zoology from the State University of New York at Oswego. His interest in birding was born on the icebound shores of Lake Ontario during his Junior year in College. Chris has worked as a naturalist and environmental educator in New York, Florida, Maryland, New Jersey, Ohio and Delaware. He is currently the Environmental Stewardship Program Manager with Delaware State Parks. Chris birds most often the Delaware Bay shore region between Bombay Hook and Prime Hook National Wildlife Refuges. He has traveled a bit for birding in the eastern and western United States. His favorite birding areas outside of Delaware are the Adirondack Mountains of New York and South Florida. In addition to leading fieldtrips for the Delmarva Birding Weekends, Chris is a fieldtrip leader for the Delmarva Ornithological Society. He is a member of the Delaware Bird Records Committee, compiler of the Milford Christmas Bird Count and Regional Compiler for the Second Delaware Breeding Bird Atlas. Chris lives with his wife Karen near Milford, Delaware.
---
Russ Kovach is a resident of Harford County, Maryland and is an Earth Science and Biology teacher at C. Milton Wright High School. He's been birding since he was a high school student himself in 1989. Russ is a former president of the Harford County Bird Club, coordinates the Elkton Christmas Bird Count, and guides many birding trips in the mid-Atlantic region for the Maryland Ornithological Society and the Delmarva Birding Weekend. When not birding Russ enjoys photography, canoeing, and coaching softball, in addition to giving presentations to local organizations about climate change and environmental awareness.
---
Scott Housten, a resident of Ocean City, Maryland, has been birding in Worcester County and Maryland's Eastern Shore for over 20 years. As an avid traveler, he has spent many years birding in Central America and Southeast Asia. Scott has lead birding tours in Worcester County for the Delmarva Birding Weekend and in Cape Charles, Virginia, for the annual Eastern Shore of Virginia Birding & Wildlife Festival. He has also guided birding and wildlife tours in El Salvador. Scott is a frequent contributor to the Maryland Biodiversity Project, contributing over 1,700 photos of birds and insects to the project database. In addition to birding, Scott enjoys traveling, archaeology, and lucha libre wrestling.
---
Anthony Gonzon has lived his entire life in the great state of Delaware.   Anthony has been participating in outdoor activities since his early days fishing and camping and has been regularly birding in Delaware for nearly two decades.  Calling New Castle County home for more than 40 years, Anthony received his B.S. from the University of Delaware, double majoring in Wildlife Conservation and Entomology. Anthony began his career in wildlife as a piping plover monitor at Cape Henlopen State Park in 2004 and has been working for the Delaware Division of Fish & Wildlife since 2007 in a number of roles including as the coordinator of the 2nd Delaware Breeding Bird Atlas, non-game bird biologist and currently as the coordinator of the Delaware Bayshore Initiative. Having traveled to a number of states for birding, Anthony's true passion lies in pelagic trips, especially in the Mid-Atlantic region. Currently president of the Delmarva Ornithological Society, Anthony leads a number of trips for the club.  In addition, he is a member of the Delaware Birds Records Committee, compiler for the Middletown Christmas Bird Count and participates annually in the Delaware Bird-A-Thon along with teammate Chris Bennett and others.  Anthony lives in Middletown, Delaware with his wife Kim, daughter Kayla and son TJ.
---
David Curson has worked as Director of Bird Conservation for Audubon Maryland-DC, since 2004, overseeing the MD-DC Important Bird Areas Program and designing and implementing conservation projects for birds and their habitats in Maryland and DC. Since 2010, Dave's work with Audubon in Maryland has focused on tidal marsh conservation. Dave grew up in London, England. He has been birding since childhood and has birded extensively throughout western Europe, North America and Mexico. In 1985 he received his BSc in Ecology at the University of East Anglia and began a career in conservation biology, working as a Habitat Survey Ecologist for local government and NGOs in London. He came to the United States in 1993 to begin graduate studies and received MS and PhD degrees in the Department of Wildlife Ecology at the University of Wisconsin-Madison. His graduate research focused on the ecology and behavior of Brown-headed Cowbirds and their hosts in northern New Mexico.
---
Terry Allen was born in St. Michaels, is a lifelong resident of Talbot County, MD, and resides in Easton with his wife Patty and dog Harpo. He graduated from Chesapeake College and attended the University of Maryland. For the past 40 years, he has been the sole proprietor of a painting business. His first serious interest in birds was sparked at age 12 by the enchanting sound of migrating geese. His passion for bids has grown over the last five decades to include all bird species, rare, common or mundane. He is a 4-term past president of The Talbot County Chapter of the Maryland Ornithological Society and continues to guide bird outings for the Talbot Bird Club, the Delmarva Birding Weekend Smith Island tour, and since 1983, birding tours at Blackwater National Wildlife Refuge. He covers the Claiborne sector for the Talbot Christmas Count and participated in breeding bird atlas projects in Maryland and D.C. His other interests include family time, gardening, boating, reading, decoy collecting, and listening to Pink Floyd.
---
Danny Poet is a life-long resident of Queen Annes County, MD. He has worked  at the  the University of Maryland Wye Research Center near Queenstown, MD, as an Ag Tech for 37 years. He has been an avid birder for many years, starting with feeding birds in his yard at the ripe old age of 14 years. He is the longtime president of the Caroline County Bird Club, a chapter of the Maryland Ornithological Society. Danny leads trips trips for the Caroline County and Talbot County Bird Clubs, and co-leads trips for the Delmarva Birding Weekend.  He participates in three Christmas Bird Counts every year, as well as spring and fall bird counts. Danny also gathered data for Maryland's most recent Breeding Bird Atlas (2002-2006). When not birding, he enjoys photography and gardening.
---
Tawna Mertz spent her childhood roaming the forests and fields of rural Pennsylvania and started birding as a college student. After moving to Kent Island, Maryland in 1995, she fell in love with Maryland's unique coastal plain habitats and inhabitants. Tawna became a Maryland Master Naturalist in 2016 and volunteers at Adkins Arboretum in Ridgely, Maryland. Among numerous scientific documents she has authored about Chesapeake Bay restoration and living resources is The Green Book for the Bay, which helps homeowners navigate Maryland's Critical Areas law. Tawna and her husband own an organic hay farm in Kutztown, Pennsylvania. Fifteen years ago, they embarked on a life-long experiment restoring marginal farmland back to Pennsylvania hardwood forest and maintain several acres of wildflower and wet meadows. While in Pennsylvania, Tawna birds the ridges of Hawk Mountain Sanctuary, an internationally known raptor conservation center. She recently retired from a grant writing career, in which she helped raise millions of dollars for environmental restoration and education, and green buildings. She is looking forward to spending more time with the birds and her family, dogs and gardens; traveling to birding hotspots; and writing about science and nature.
---
Mike Hillman is a resident of Ocean City, MD, but guides for Natural Habitat Adventures across the country. Currently, he is leading wildlife watching and photography tours in Alaska's Kenai Fjords & Katmai National Parks. While getting his degree in Zoology from Michigan State University, he found his two favorite passions; wildlife watching and educating others about the natural world. From then on, he has focused his career on sharing his enthusiasm for science and nature with his audiences. He has worked for multiple nature institutions and tour companies including Disney's Animal Kingdom, the John G. Shedd Aquarium, Road Scholar, and, locally, the Chincoteague Bay Field Station. While living in Texas, Mike served as the Vice President of Field Trips for the Fort Worth Audubon Society and took first place in his division in the 19th annual Great Texas Birding Classic. He spends most of his time outdoors hiking, birding, kayaking, backpacking, camping, snorkeling, and scuba diving.
---
Mike Callahan is a resident of Charles County in Southern Maryland. He teaches environmental education for Charles County Public Schools at Nanjemoy Creek Environmental Education Center, where he really enjoys seeing 5th grade students get excited about birds and birdwatching. Mike has been a birder since junior high school. He is a past president of two Maryland Chapters of the National Audubon Society and two Chapters of the Maryland Onithogical Society. He is the current Raptor Conservation Chairman for the Southern Maryland Audubon Society.  He monitors Barn Owl and American Kestrel nest boxes. Mike also enjoys kayaking and sharing birds by kayak as well.
---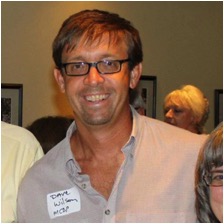 Dave Wilson spent 18 years (1997-2015) working for the Maryland Coastal Bays Program—the first 10 as their public relations guru and the past eight as the Executive Director of this National Estuary Program, based in Ocean City, Md. As director, Wilson helped put nature tourism and wildlife front and center by securing funding for a variety of nature parks and trails including 1,000 acres of new county nature parks and the conversion of the Ocean City dump to a kayak launch. Wilson was named Tourism Person of the Year in Worcester County in 2005. Adept at navigating local, state, and federal governments, Wilson helped protect more than 10,000 acres of forests and farms and instituted colonial nesting bird, terrapin, seal, and amphibian monitoring. His penchant for bringing together diverse factions helped finish the Bishopville Dam restoration, set in motion a US Army Corps of Engineers island restoration program, and create a new Comprehensive Conservation and Management Plan for the Coastal Bays. Wilson loves playing ultimate Frisbee, cycling, kayaking and birding all over the world. He holds a BS from Penn State University and MA from Boston College. He lives in Berlin with his wife, Keota, a professor in the Geography Department at Salisbury University. In 2015 he formed Conservation Community Consulting, LLC to help promote conservation and nature tourism.
---
Jim Rapp currently serves as director of the Hazel Outdoor Discovery Center. Prior to holding this post, he was the director of the Salisbury Zoo for 14 years before being tapped in 2007 as the director of Delmarva Low Impact Tourism Experiences, a business-sponsored nature tourism outfit created to entice tourists with hiking, biking, cycling and birding trails and events it helped spawn. Rapp is the past president of the Wicomico Environmental Trust, Lower Eastern Shore Heritage Council, Assateague Coastal Trust and Nanticoke Watershed Alliance. Rapp was named Tourism Person of the Year in both Wicomico and Worcester counties in 2004 and 2006 respectively.